Integrative Therapist
"There are times in life when it seems like nothing makes sense and we feel lost and unmotivated, when our self-esteem drops and our stress increases… Although fear usually appears in these moments, they can become an ideal time for a professional to accompany you, shake up your life and the beliefs that limit you, and get you to transform your life!"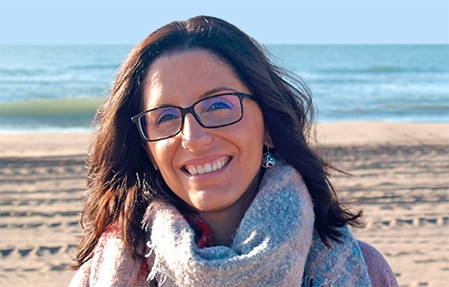 Who am I?
I am Judith Benavent, an integrative therapist specializing in emotional health, a soul shaker, and a life-transformer. I help people with low self-esteem, high stress levels, a lack of meaning in their lives, or emotional pain to become aware of who they are and the potential they hold, so that they can develop this potential to the fullest.
Through a personalized, ongoing, and supportive approach, I hold individual and group sessions in which I integrate kinesiology (physical therapy), Gestalt therapy, Reiki, massage, Bach Flower remedies, and/or Mindfulness techniques, depending on your needs.
My objective is to shake up the souls of those who need to reawaken to life, so that they may achieve personal transformations.